Considering replacing your current bath taps, or investing in some fresh bathroom tapware as part of a new bathroom installation? If it's been a while since you took a look at bathroom accessories, you'll be amazed by the wide range of styles, designs and colours that are currently on the market. The days of twist on-and-off pairs of taps in standard chrome are long gone. Today's taps are highly varied in design and construction, giving consumers plenty of choice.

As a leading Sydney supplier of premium bathroom taps and bathroom tapware, we offer a large number of stunning tap collections from leading national and international manufacturers. Take a look at the incredible variety and visual interest you can enjoy when you opt for a fresh set of bath taps from one of our premium product lines. Here we highlight five areas where modern taps offer an exceptional number of different styling options. Read on to discover tap products that will absolutely transform your bathroom's interior.

Plenty of different types of tap
The majority of modern taps are mixer taps, as these enable accurate temperature control and ensures greater control over the amount of water that's run into the tub for a bath. Contemporary mixer taps can attach to the bath (a classic) style, or be fixed to the wall. Brodware taps, for example, are available either as a single mixer unit, or as a three-part set containing two taps and a mixer feature. If you prefer a timeless, classic look, there are options for two tap sets that fix directly to the wall.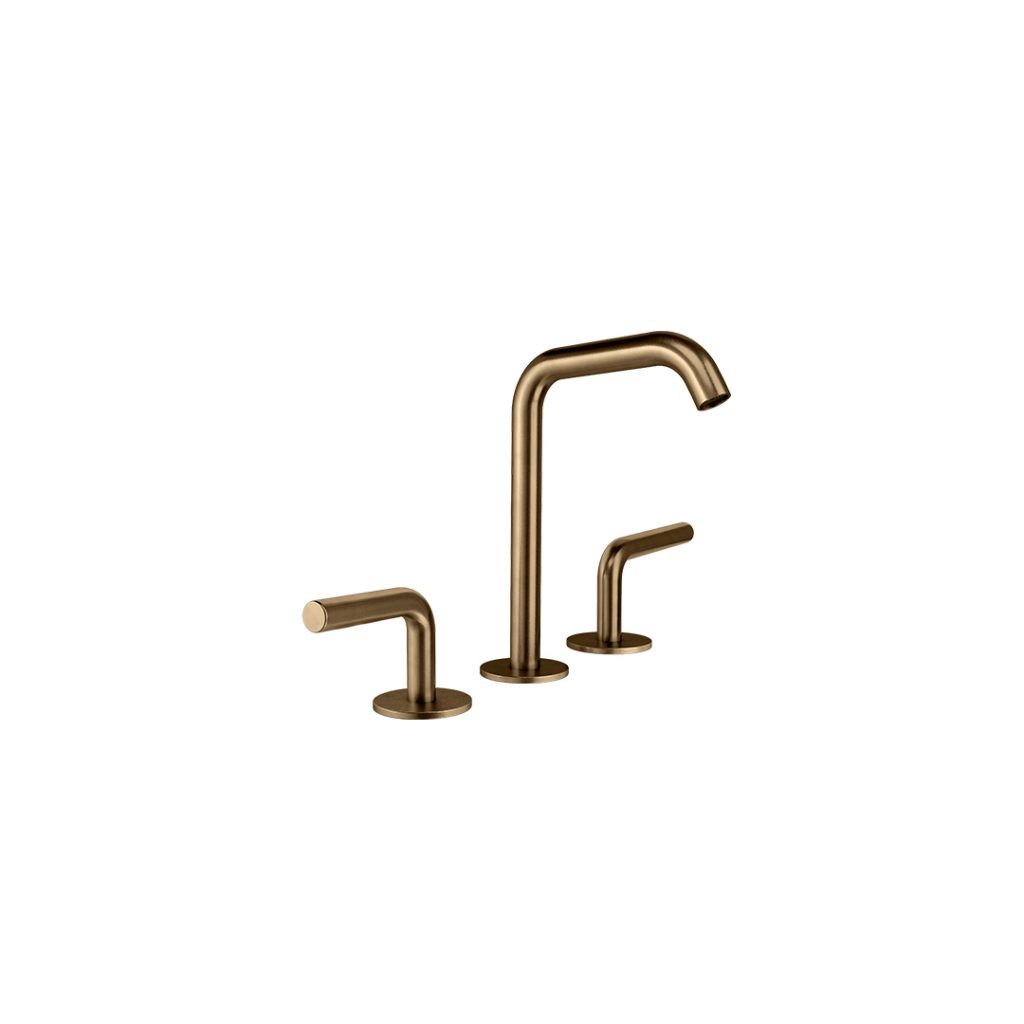 Tap spout shape
The interior design in your bathroom can now be complemented by taps that are shaped to fit with your bathroom's theme. There are lots of different design features that can make your taps stand out from the rest: from the positioning of the handles through to the shape of the spout, the type of tap body and the mounting, these days taps come in a wide variety of different designs. Tap features which are trending just now include: shaped spouts (including curved spouts or angular spouts; extended lever operating mechanisms; porcelain handles (the Brodware Paris taps benefit from stunning porcelain-look accents); and tap operating mechanisms which are positioned at the side of the spout, as well as at the top.
Varied bodies and bases
The shape of a tap's body and base can make a significant difference to the overall look of the feature. Modern tap bodies are available in a number of shapes, including rectangular and cylindrical options. Some taps feature an innovative conical design: the intriguing Gessi Cono collection, for example, incorporates a stunning copper cone, that tapers before bending to form a short spout.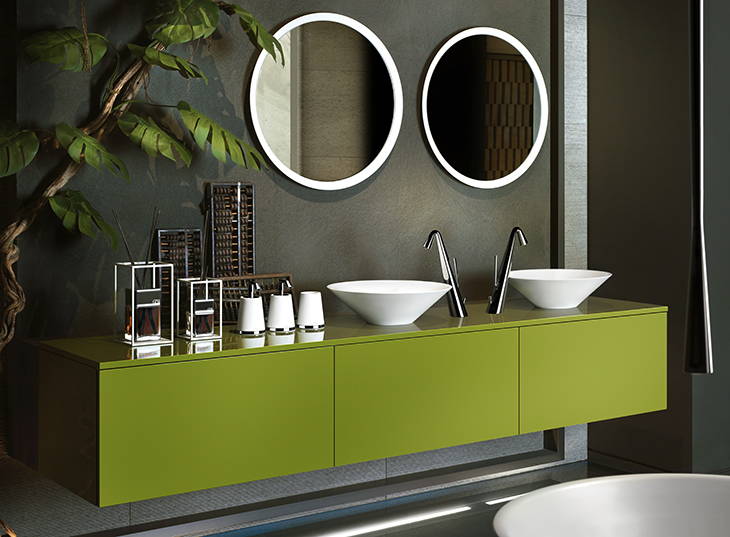 Tap colour
After decades of chrome and emphasis on monochrome fixtures and fittings, the time has come to embrace colour when it comes to bathroom taps! From copper installations (check out the striking Gessi 316 collection) through to beautifully warm rose gold options (Argent make some beautiful choices), there are plenty of attractive options available. To add a powerful statement to a monochrome bathroom, why not opt for black taps (both Armando and Argent have created some beautiful black tap products)? Bi-colour taps are also an option: contrasting materials add visual interest, creating an engaging accent in your bathroom design.
As well as being able to purchase taps in a variety of colours, homeowners can also select from different finishes and textures. The type of finish selected can have a significant impact on bathroom ambiance. For example, a brass or copper coloured tap (such as the those in the Brodware Nanobar collection) add a warmer, reflective accent in any bathroom. Textured finishes improve grip, as well as adding visual interest.
 Dimensions
High taps, low taps, big taps and small - there are lots of differently sized tap bodies and stems on the market. If you have a stand alone bath, why not opt for a floor standing mixer? At the other end of the spectrum, you can select taps that connect to the wall, leaving the bath and surrounding area completely free of plumbing fixtures. Advances in plumbing technology result in fixtures that include a proportion of the pipework as part of the decorative effect - the Sussex collection of floor-mounted mixer taps and shower heads showcase pipework beautifully. For a faster water flow, why not opt for a wide-mouthed mixer? With several different widths on offer, tap operation can be customised to your specific tastes.
Selecting taps that help households to conserve water is always a priority. Modern taps are graded on the WELS scale: the more stars a product has, the greater its water economy properties. Five or six starts is indicative of a tap that offers a high level of water efficiency. Several prestigious manufacturers create taps that fall within the five or six star range, including: Argent; Brodware; Phoenix; and Parisi. A more efficient tap isn't just better for the planet, it can also significantly reduce your water bills.

Tap Operating mechanisms
In additional to the traditional cross handle tap styles, there are now a number of alternative methods of operating the tap. Single lever mixer taps, for example, enable both the volume and temperature of the water to be controlled using a single lever. Single lever wall taps are also available, enabling easy and accurate operation. Single levers may be located at the top or the side of the tap. For something a little different, the FIMA Spillo Tech selection incorporates a push and twist top (dial) component. Other options include taps that operate using sensors, or right-angled taps where the operating mechanism is flush with the top plane of the tap.
With so many different options on the market, there's never been a better time to revisit your bathroom accessories and replace your existing taps with choices that showcase the best of contemporary design. Offering a wide-ranging selection of premium taps and mixers, shop our store now for some welcome bathroom inspiration.